Update: Art "on hold", music research projects
7/26/2018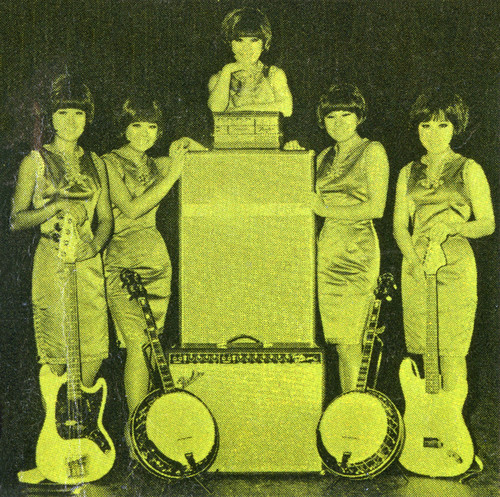 Above: The Tokyo Happy Coats, circa 1969.
Dear Viewer,
You probably have noticed that I have lagged in art production for some years.

I am taking a break from art to pursue other projects.
Currently, I am researching the history of a band called the Tokyo Happy Coats, a group of five sisters who came to the United States from Japan. They played the resort/lounge circuit from 1964 to 1971.
Other subjects of music history I'm looking into are various female vocalists of Hawaii: Darlene Yoshimoto (a.k.a. Masako), the Tilton Sisters (Muriel, Gwen, and Sheila), and Lauren Nakano.
So this is what's happening with me...and you?
Cheers,
Roy