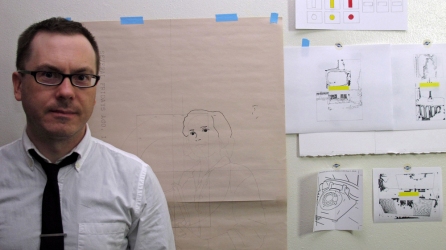 Biography
Roy Baugher grew up in Shenandoah, Virginia. He graduated from Roanoke College with a Bachelor of Arts degree in Art.
His works have been shown at the William King Museum, Roanoke College, the Roanoke City Art Show, the Roanoke College Biennial Juried Exhibition, and the Riverviews Artspace Juried Art Show. In 2009, he earned the Second Place Award and a Purchase Award in the Roanoke City Art Show.
He currently lives and works in Roanoke, Virginia.